—————————————————————————————————————————
You are invited!
BEST YOUNG
ART
13>27 OKT 2019
SBK SPROUTS YOUNG TALENTSLOODS 6 | KNSM-LAAN AMSTERDAM
SBK Sprouts Young Talents 2019
Kom naar de feestelijke opening van
SBK Sprouts Young Talents 2019 Zondag 13 oktober 2019 van 15.00 – 17.00 uur | SBK KNSM/Loods 6
De tickets zijn gratis te bestellen via sbk.nl.
Van 13 t/m 27 oktober 2019 vindt de zesde editie van SBK Sprouts Young Talents plaats in Loods 6, Amsterdam (entree via SBK, KNSM- laan 307-309). Een expositie met werk van 31 talentvolle kunstenaars, een selectie van de beste afstudeerders van de Nederlandse kunstaca- demies:
Alex Avgud, Caroline Bach, Jorge Luis Barragán Castaño, Karlijn van Beurden, Zahar Bondar, Suzette Bousema, Henry Byrne,
Hiu Ching Chan/Tiffany, Myrto Christou, Laura van Daalen, Tibor Dieters, Eloïse Dieutegard, Maarten Fijan, Zara Glaser, Kim Gromoll, Lisette van Hoogenhuyze, Stella Hyunji Kim, Katarina Juričić, Pjotr van Leeuwen, Ilse Martens, Su Melo, Pleun Moons, Sørenn Nellemann, Ana Oosting, Aliaksandra Puhachova, Thom van Rijckevorsel, Robin Speijer, Tom van Veen, Roos Vogels, Iriée Zamblé en Marius van Zandwijk.
Naast Sprouts is ook de side-expositie LINK te zien.
Acht gerenommeerde kunstenaars, Ronald Berning, Marieke Bolhuis, Henriëtte van 't Hoog, Erik Odijk, Helma Pantus, Marianne Roodenburg, Maria Schilder en Mirjam de Zeeuw, allen leden van Arti et Amicitiaeen met werk vertegenwoordigd in de SBK-collectie, presenteren recent werk. Er wordt een connectie gemaakt met hun werk en dat van de in 2019 afgestudeerde Sprouts kunstenaars.
Meer info: http://bit.ly/sbksprouts
—————————————————————————————————————————
Dear,
We would like to invite you for our presentation of new work in process.
Date: Friday 22 March 2019Place: Broedplaats ACTA and RadionTime: 5 PM start with drinks in broedplaats ACTATime: 6 PM start presentations in exhibition space RadionAddress: Louwesweg 1 in Amsterdam (tram 2 and bus 18)
Please see attached more information about our work, our flyer and pictures from the work of Daniel Maalman.
There is no door bell at broedplaats ACTA, please call me if you arrive before 6 PM: 06-23212071
Or enter through café Radion at 6 PM.
Hope to see you the 22nd!
Event on facebook:
https://www.facebook.com/events/331197774182662/?active_tab=about
Best, Erin
Met vriendelijke groet,
Kind regards,
Erin Tjin A Ton
www.betweentwohands.com
www.instagram.com/betweentwohands/
————————————————————————————————————————-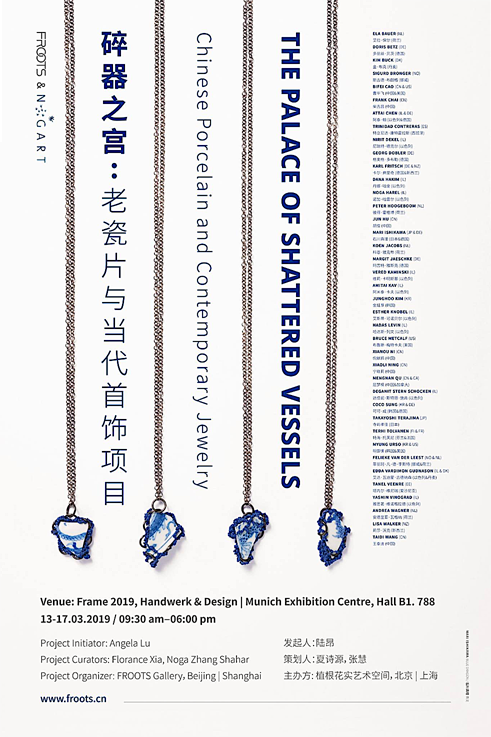 The Palace of Shattered Vessels: Chinese Porcelain and Contemporary Jewelry
The extraordinary project of the Palace of Shattered Vessels brings together East and West, classic art and contemporary jewelry.
39 leading international artists were given each a few shards of ancient Chinese porcelain vessels, to create their own unique jewel. The result is breath-taking: A hundred and forty artworksexpress the style of individual artists while all relate to the glorious tradition of Chinese porcelain.
—————————————————————————————————————————–
With great pleasure I am sending you the link to Chang Chang Gallery in Taipei/Taiwan with an interview about my work by Yu Chun Chen (English/Chinese) and an edition of Nine Waves earrings made for this occasion.
Met veel plezier stuur ik u de link naar de website van Chang Chang Gallery in Taipei/Taiwan met een interview over mijn werk door Yu Chun Chen (Engels/Chinees) en een editie van Nine Waves oorsieraadjes gemaakt voor deze gelegenheid.
Annelies Planteijdt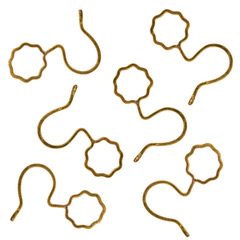 —————————————————————————————————————————–
Allen van harte welkom!
vr. grt, Ilona Plaum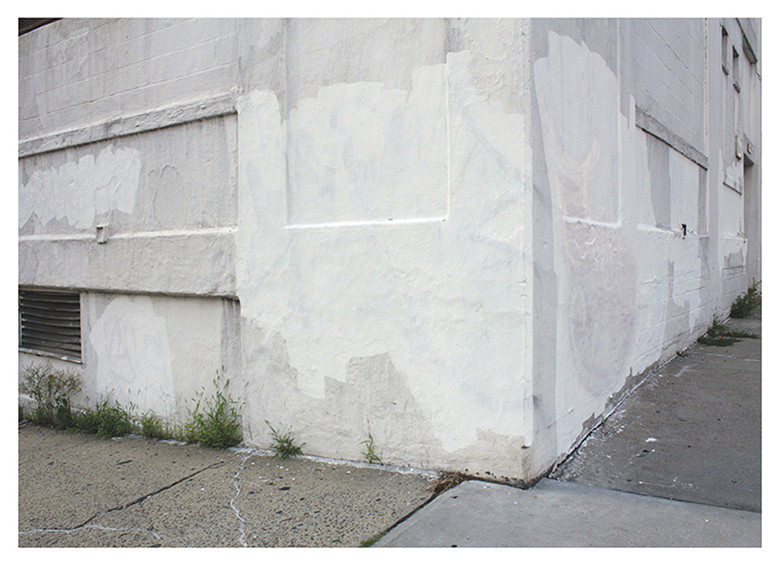 See what you know
"See what you know" refereert naar het weten dat voortkomt uit het kijken. Het intuïtieve maken is een van de uitgangspunten van het reizende kunstenaarscollectief The Act Of Painting. In het maken zit het weten. Je bent de ruimte die je schildert en je bent de actie die je maakt in het beeld.
In deze expositie is werk te zien van:
Delphine Courtillot
Raymond Cuijpers
Wieteke Heldens
Robbin Heyker
Jeroen Hofhuizen
André Kruysen
Ilona Plaum
Pietertje van Splunter
Marie van Vollenhoven
Nies Vooijs
Opening: vrijdag 12 Oktober, 19:00
20:00 Performance van Marie van Vollenhoven
20:30 Openingswoord door schrijver/curator Mark Kremer
12-28 Oktober, vrijdag t/m zondag van 13.00 t/m 17.00
Quartair
Toussaintkade 55,
Den Haag
www.quartair.nl
www.theactofpainting.com
————————————————————————————————————————-
Am excited to have been invited to have my work included
amongst this illustrious list of colleagues in the lovely Baltic
city of Vilnius!
Biennial exhibition SIGNATURE
of contemporary Metal Art
Lithuanian National Museum, Vilnius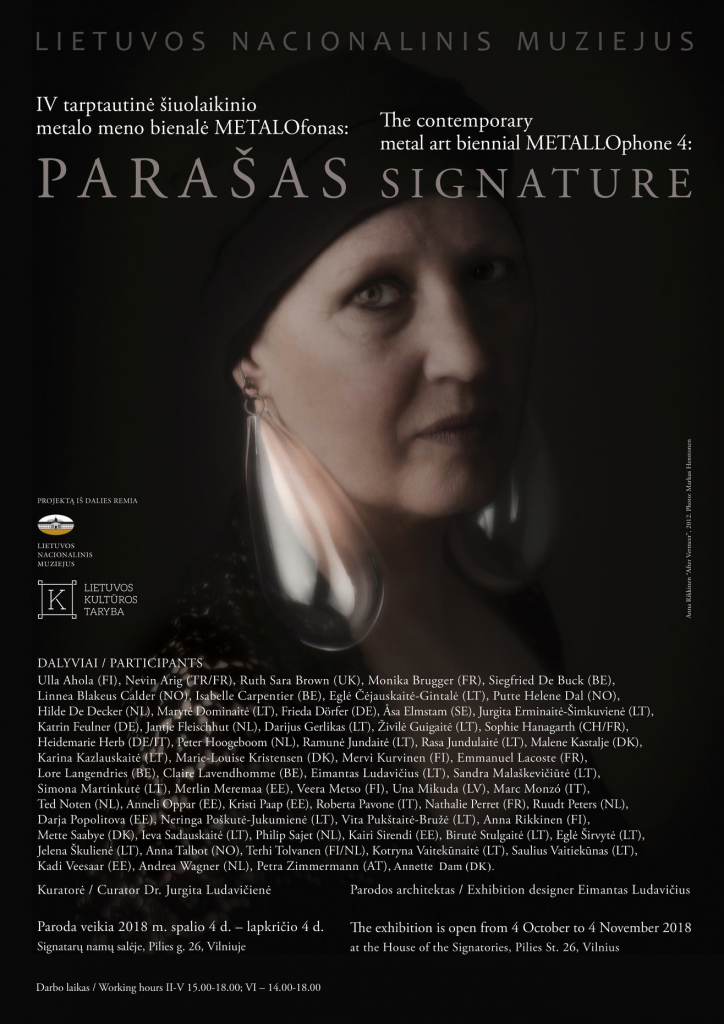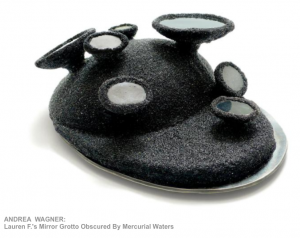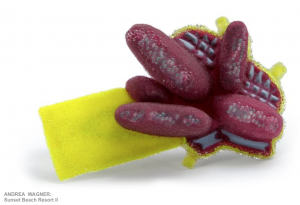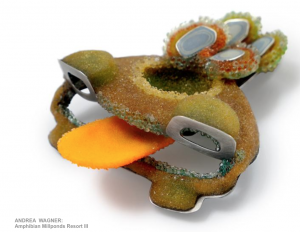 —————————————————————————————————————————–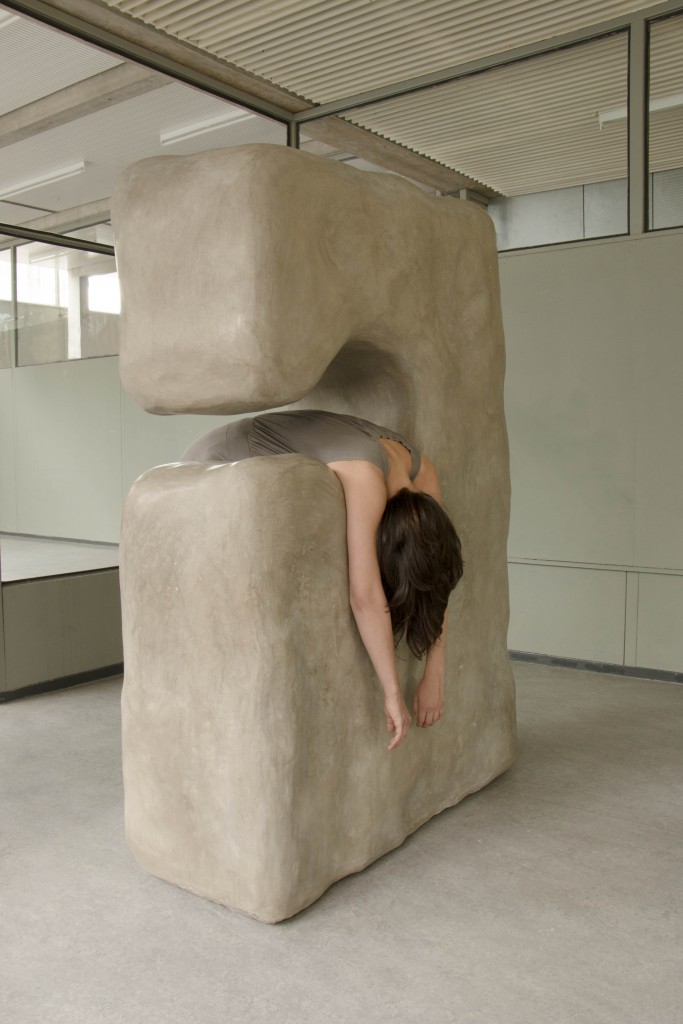 Connect with the safe place within you and learn to create from that space
Sunday 14th of October 13:30 – 17:30
Pieter Nieuwlandstraat 112, Amsterdam
A workshop by Laura Klinkenberg
Availability for 11 people
There is always a safe place within you. In this workshop you learn how to connect with that place and how to create from that space. The workshop starts with a Kundalini Yoga set. Kundalini Yoga helps you to connect yourself with your breath and building a receptive mind. It's the Yoga of awareness.
By being fully aware of everything you are doing and experience inside of you: you learn to expand your consciousness. During the 4-hour workshop there will be the performance 'Draagmuur' and you will work with a visualization and clay to use your senses and intuitively give shape to your safe space.
Laura Klinkenberg (www.lauraklinkenberg.nl) graduated at the Gerrit Rietveld Academie at the Jewellery department in 2015. One of the most important questions Laura is concerned with in her work is: 'How do I bring the space between myself and others – the interspace – into motion?' Laura is working as an artist, a Kundalini Yoga teacher and healer.
Laura uses the body with its physical presence as a tool to examine the interspace, the social space, which is teeming with meanings, feelings and habits. She won several art prizes for her work such as the GRA Award for Applied Arts with her graduation work in 2015.
Costs: 65 euro incl. materials (like 10 kg of clay) and tea
This event will be in English.
We start at 13:30, please come at least 15 minutes earlier – doors open at 13:00
Come in comfortable clothes and bring your own favorite blanket or big scarf.
Tickets via Newest Art Organisation:
————————————————————————————————————–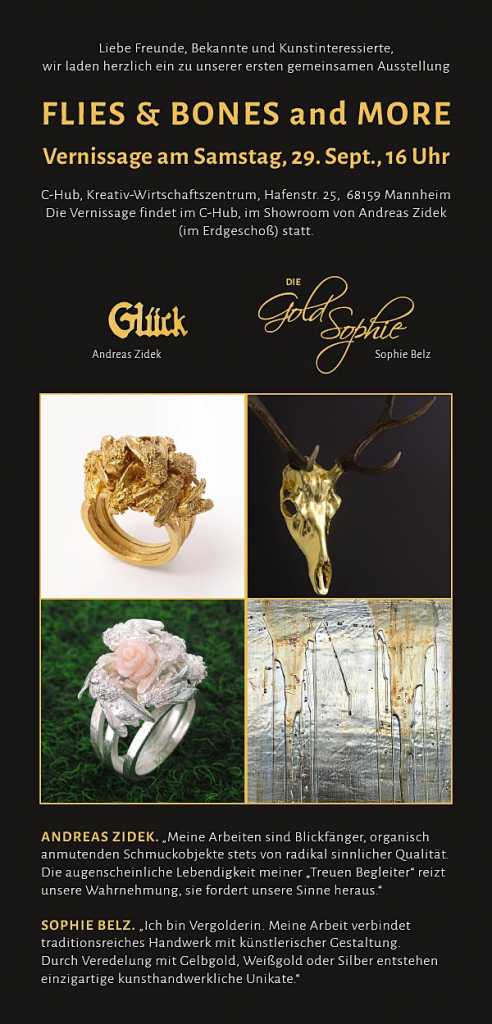 Die Goldsophie im GLÜCK, am 29.09.2018 ab 16.00 im
Showroom von Andreas Zidek
————————————————————————————————————–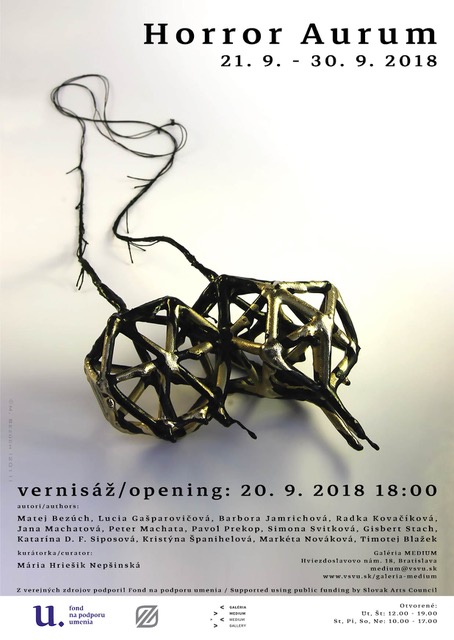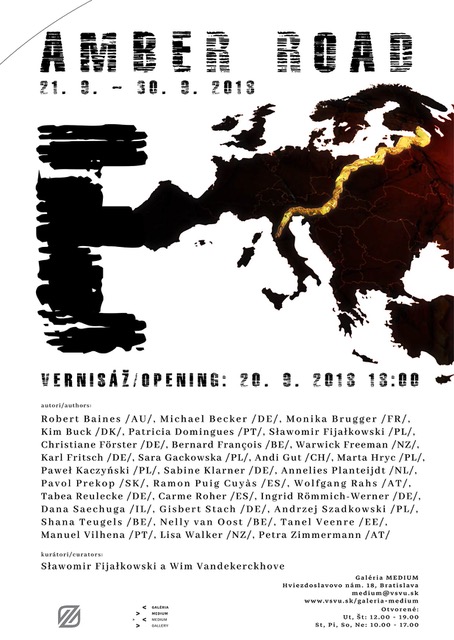 You are cordially invited to attend exhibitions opening
Horror Aurum / Amber Road
September 20th 2018 ,6p.m.
Galéria Medium, Hviezdoslavovo nám. 18, Bratislava
The exhibition will run until 30th September 2018
Exhibitions are accompanying event of the
international
conference
ŠperkStret 2018
entitled and dedicated to the theme Gold – AURA of Preciousness
introducing the research work of lecturers engaging in gold as a symbol,
meaning, value and material.
The event will be held from 2
1
to 22 September 2018
at Café Berlin
ka
,
SNG Bratislava
and other locations in Bratislava.
Event is organized by the Jewellers´Association AURA and
Studio s+m+l_XL Metal and Jewel of the Academy of Fine Arts and Design in Bratislava.
Supported using public funding by Slovak Arts Council
Best regards,
Annelies Planteijdt
—————————————————————————————————————————–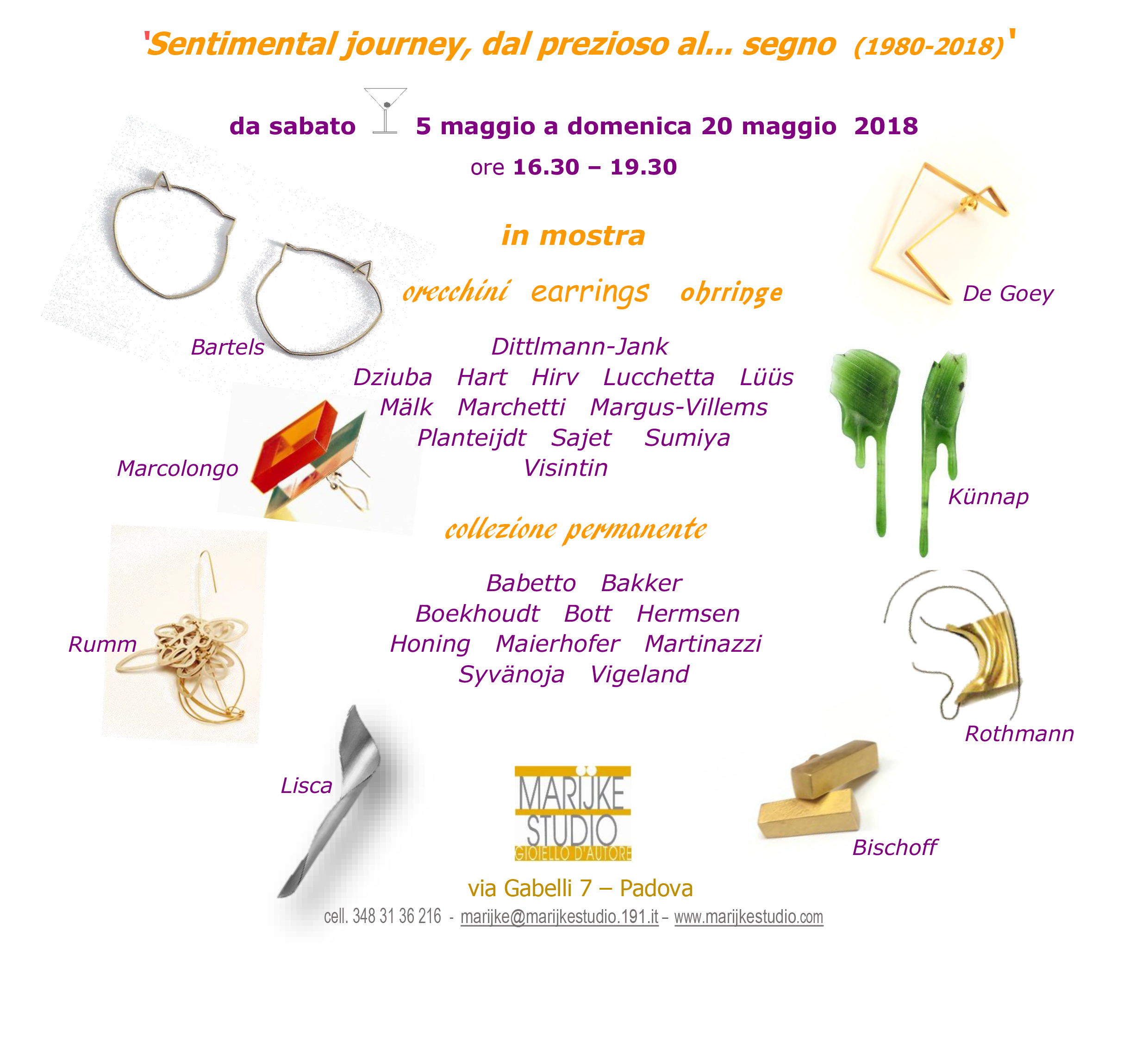 Annelies Planteijdt
—————————————————————————————————————————–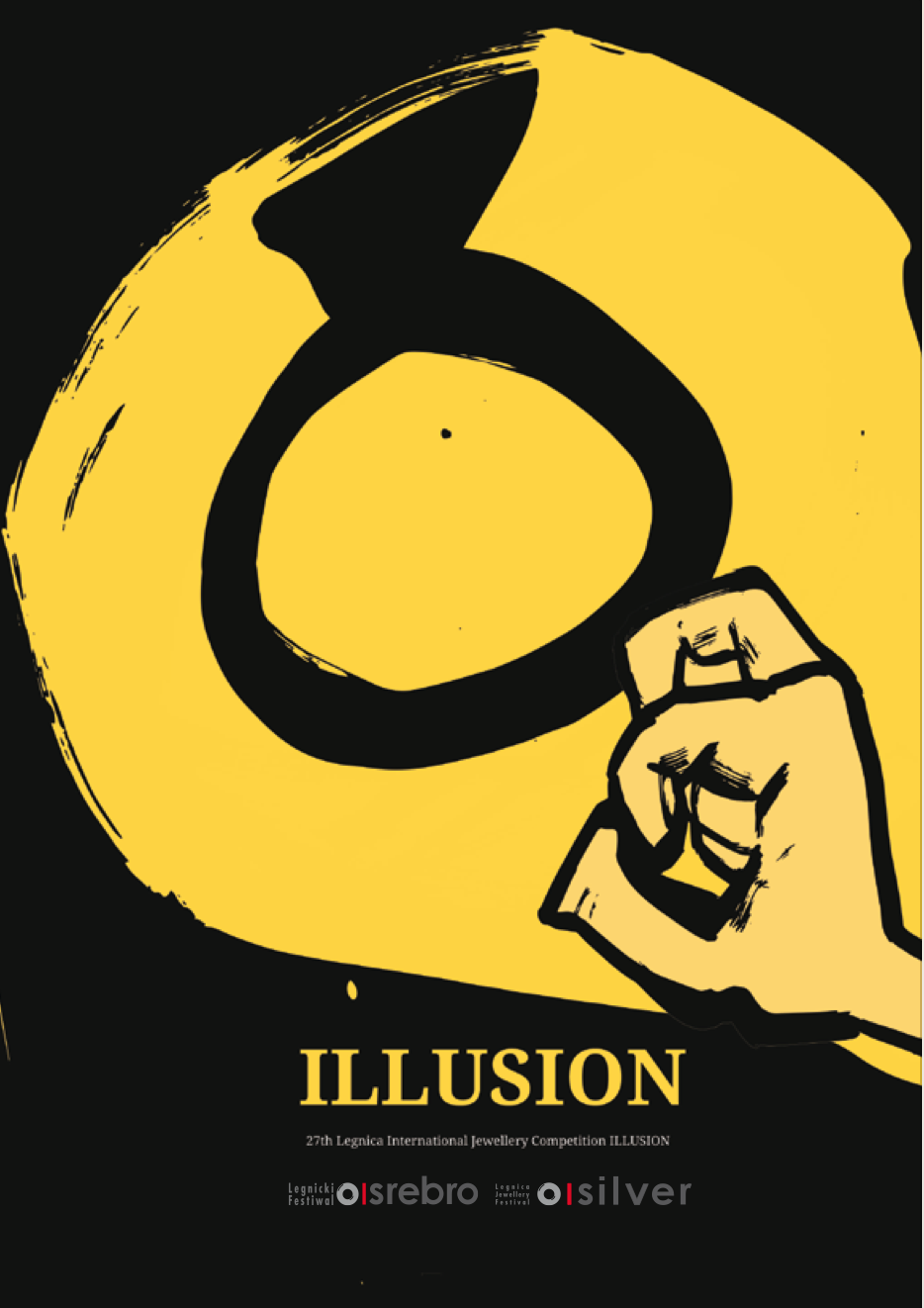 My work represented at the following showings during the
27th International Jewellery Festival Legnica, Poland:
Old Townhall Hall, Modrzejewska Theatre, 39 Rynek:
HOLOWNIA
presentation of works not picked by the jury for the
International Jewellery Competition ILLUSION
Satyrykon Gallery, 36 Rynek:
AMBER TRIP Nothing to Declare
post competition exhibition accompanying the
International Baltic Jewellery Show Amber Trip 2018
in Vilnius (Lithuania)
in which my work was awarded for 'Best Amber Jewellery'
AMBERIF DESIGN AWARD 2018 Serendipity
after-contest exhibition organized by Gdańsk International Fair
in which my work received honorary mention
—————————————————————————————————————————–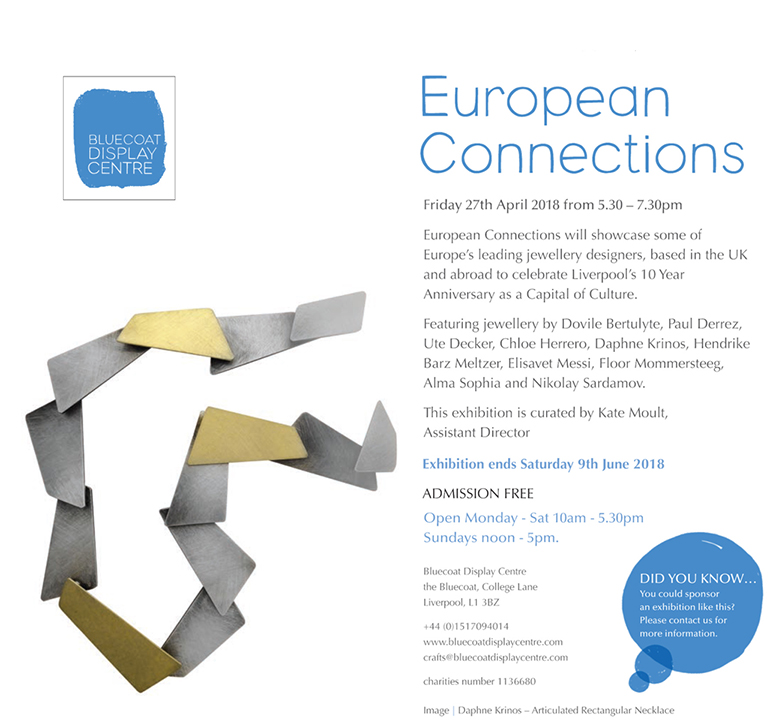 —————————————————————————————————————————–
Erin Tjin A Ton:
Titel: Paperwork
Data: 20 april
Festival: Puppet Playground – Pop Arts Festival
Tijden: 20.00 en 21.45 uur
Locatie: Bellevue Theater
Plaats: Amsterdam, NL
Link: http://www.popartsfestival.nl/events/puppet-playground/
Website: www.betweentwohands.com
Trailer: https://vimeo.com/222265629
Alumni Rietveld die hieraan meegewerkt hebben:
Gosia Kaczmarek (Dogtime 2013)
Erin Tjin A Ton (Edelsmeden 2009)
Klaske Oenema (Beeld en Taal 2006)
Tudor Bratu (Fotografie 2003)
Info:
vrijdag 20 apr. 2018
Puppet Playground
Pop Arts Festival / Feikes Huis – Div. landen
Nieuw op Pop Arts Festival
20:00 – 23:00
Theater Bellevue
Nieuw op het Pop Arts Festival: Puppet Playground. Het Pop Arts Atelier. Een beeldende theatercarrousel van aanstormende theatermakers die experimenteren met poppen- en objecttheater. Ontdek verschillende zinnenprikkelende voorstellingen in een doorlopende route door het theater en sluit af met een waar POPconcert.
—————————————————————————————————————————–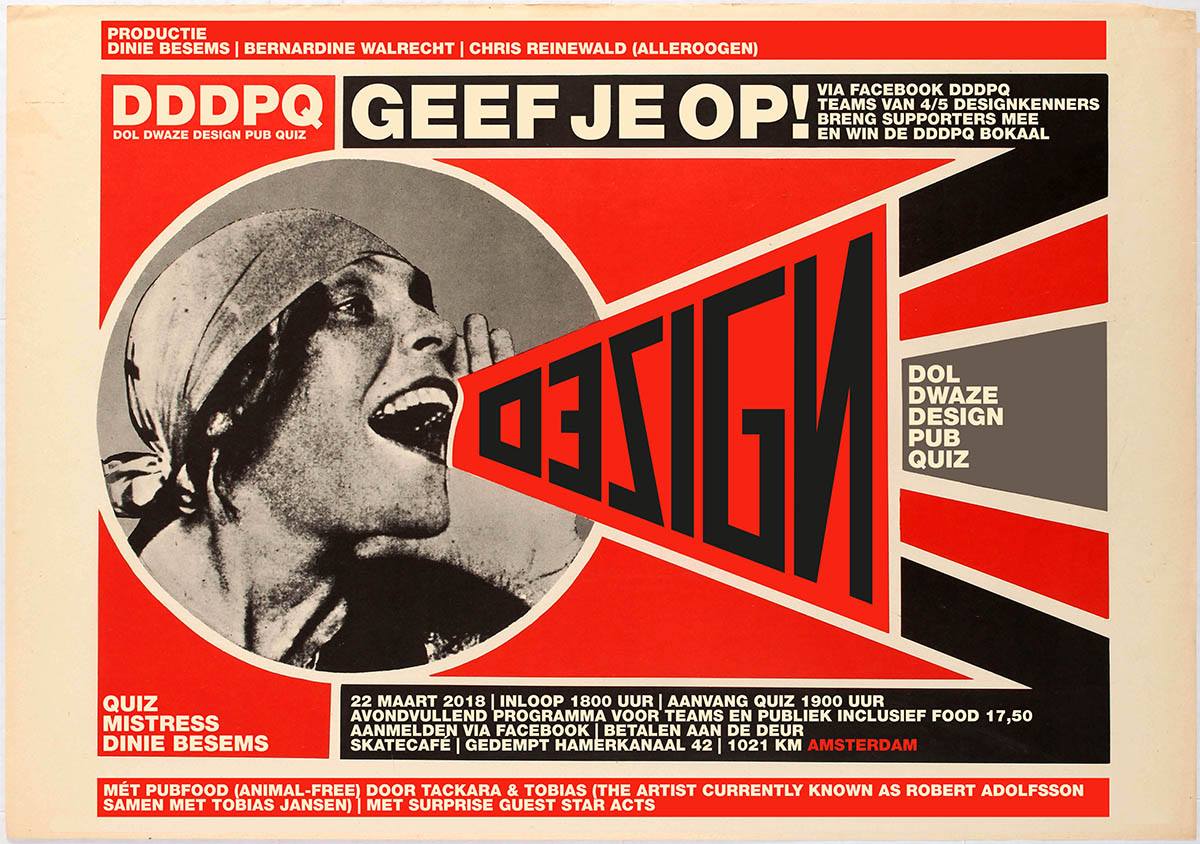 —————————————————————————————————————————–
Uitnodiging salon DinieBesems
Feestelijke opening beadfactory.shop
Datum: zaterdag 31 maart 2018
Tijd: 14:00 tot 17:00 uur
Locatie: boot GW 20
Adres: Zeeburgerkade t.o. nr. 10 (voorheen het Persmuseum)
Toegang gratis

Beadfactory.shop is een webwinkel vol unieke kralen en extreem lange snoeren opgezet door Dinie Besems.
De feestelijke opening van de webwinkel vindt plaats op zaterdagmiddag 31 maart.
Hét moment om de speciale glaskralen zelf te zien, te kopen en vooral te voelen. De presentatie vind plaats op mijn (met trots) eigen boot.
Let op: Als kralenkoper ben je bovendien mede-mecenas van nieuw autonoom werk.
meer info Info@diniebesems.nl
De boot is nog in winterstaat zodat er geen gebruik gemaakt kan worden van de wc!!!
—————————————————————————————————————————–
TED: Ted Noten
01.03 2018 – 19.08.2018
Tijdens de TEFAF opent in Museum aan het Vrijthof, Maastricht de oeuvre tentoonstelling 'TED', die de veelzijdigheid van deze eigenzinnige kunstenaar laat zien.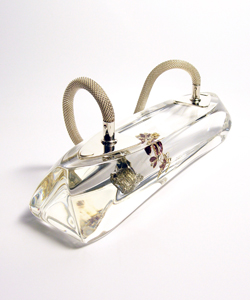 —————————————————————————————————————————–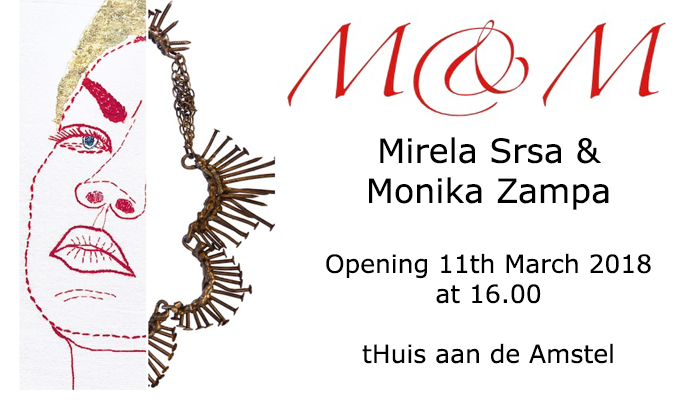 Dear friends and colleagues,
Please join us for the warm opening of our art exhibition "M&M" by Mirela Srsa and Monika Zampa. There will be a life jazz music to enhance your cultural experience.
When?
On Sunday 11th of March 2018 at 16.00 at the picturesque tHuis aan de Amstel
Where:
tHuis aan de Amstel http://thuisaandeamstel.nl/
Exhibition runs till 7th of May 2018. During the 8 weeks period we shall organise "meet the artist" events and keep you updated about the exact dates.
About the artists:
Using delicate embroidery technique Mirela tells stories inspired by emotions and intimacy and opposite. Monika with her conceptual jewellery and photography questions our understanding of sexuality, gender and social norms.
We look forward to welcoming you on Sunday,
Mirela and Monika
—————————————————————————————————————————
Liesbet Bussche:
Ik nodig u graag uit voor de opening van de tentoonstelling BLUEPRINTS bij Artelli Gallery (Mechelsesteenweg 120, Antwerpen) op donderdag 8 maart van 19u tot 21u. In deze tentoonstelling is mijn werk 'Blueprints of an Entire Jewelry Collection in 11 Pieces' te zien naast blauwdrukken van Lennart Alves en Keke Vilabelda. U bent ook van harte welkom op de Artist Talk & Brunch op zondag 22 april, van 11u30 tot 14u.
Hopelijk tot dan!
Liesbet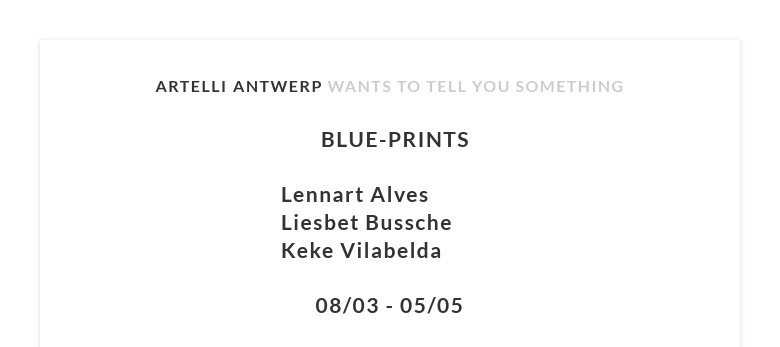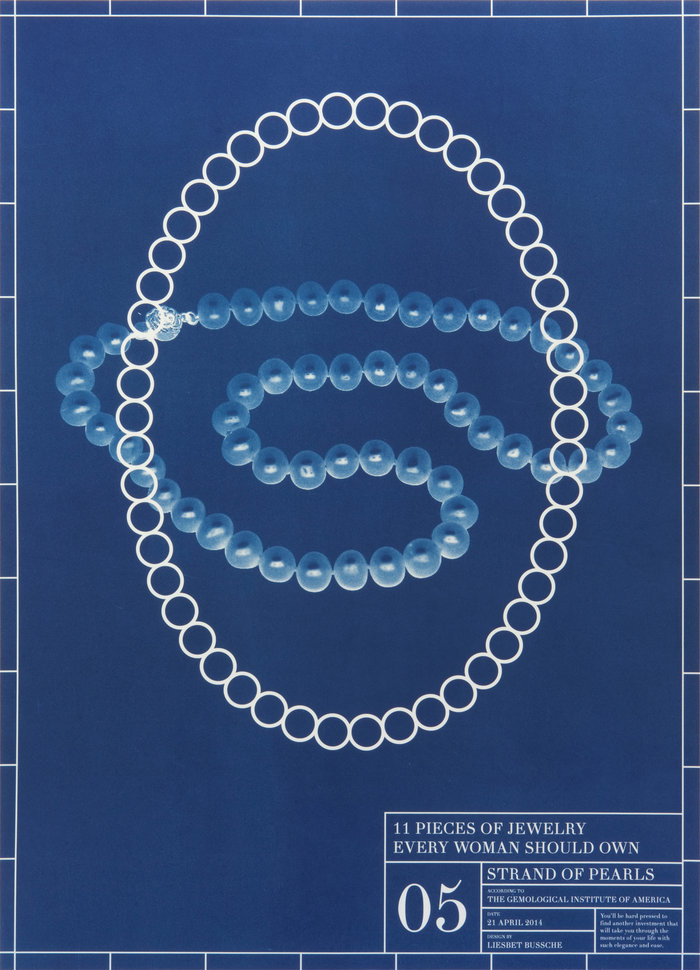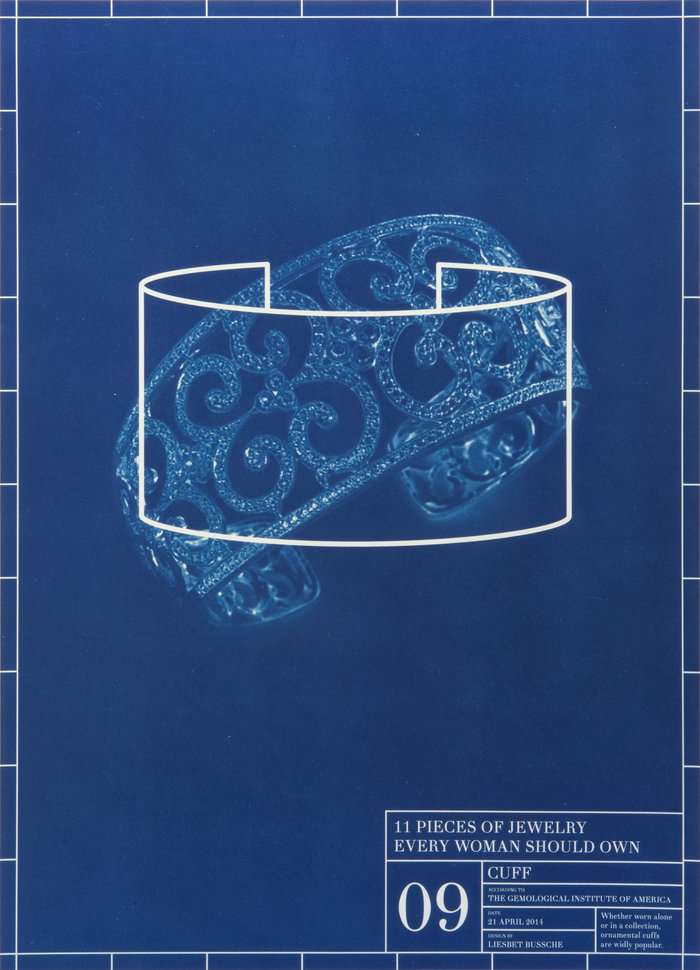 —————————————————————————————————————————-
Andrea Wagner:
In case you're planning on visiting Munich for the SCHMUCK Sonderschau
check out my work at Gallery SPEKTRUM
– stand B1.780/FRAME section: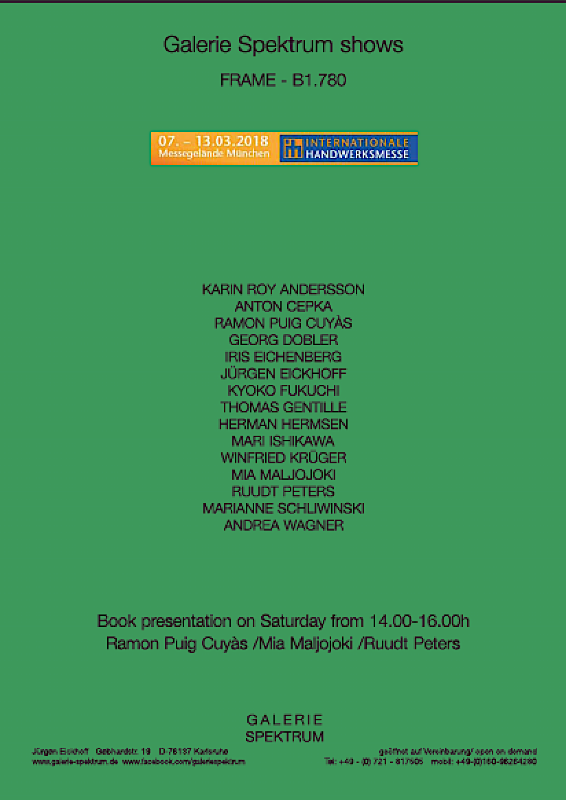 —————————————————————————————————————————–
Evert Nijland:
Dear all,

I would like to invite you for the opening of my new exhibition CAGE at
Gallery Rob Koudijs on Saturday 3 March 2018 from 17.00 – 19.00

I hope to see you there!

Best wishes,

Evert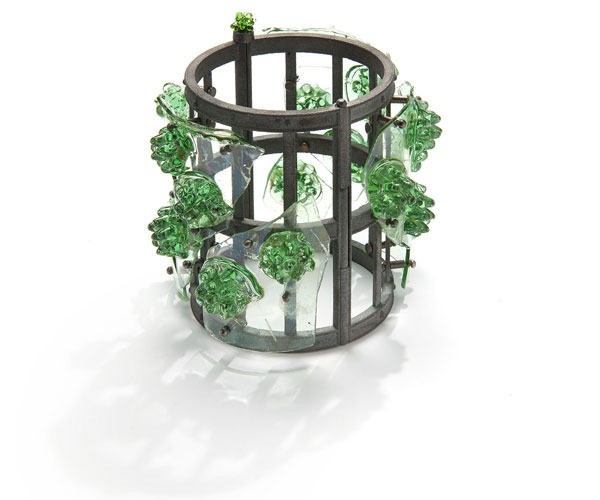 03.03.2018 > 14.04.2018
—————————————————————————————————————————–
Noemi Doge:
Exposition en cours:
Derniers jours pour voir "Méditations sur un cheval de bois" à la Galerie Kissthedesign. L'exposition est prolongée jusqu'au 10 mars!
Running exhibition: Last days to visit "Méditations sur un cheval de bois" at Kissthedesign Gallery in Lausanne (until 10.03.2018).
Interview:
Corine Stübi est venue me rendre visite à la Chaux-de-Fonds pour discuter de mon parcours et de mes dessins:
>>> www.ktdsays.com/entretien-noemie-doge
Prochaine exposition:
Aurèle Oggier et Noémie Doge / dessins, collages / 10.03 – 31.03 2018 / Galerie Grande Fontaine à Sion
Vernissage vendredi 8 mars dès 17h00
Upcoming exhibition: Aurèle Oggier and Noémie Doge / drawing, collage / 10.03 – 31.03 2018 / Galerie Grande Fontaine in Sion / Opening 08.02.2018 at 5pm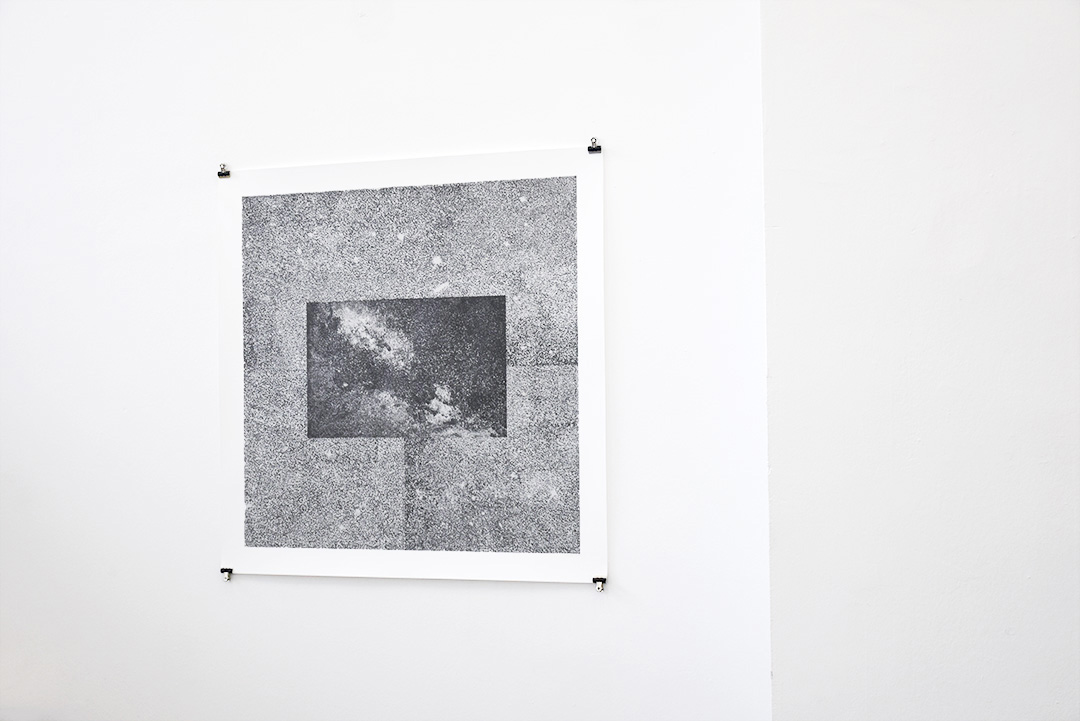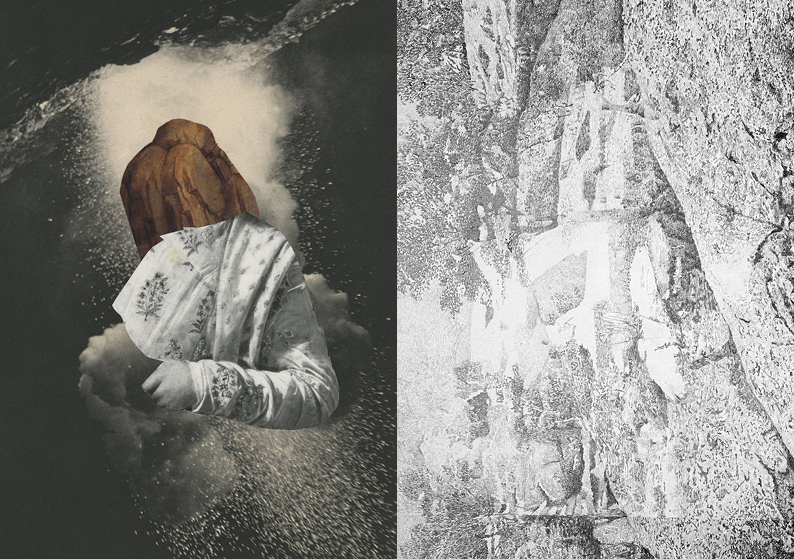 —————————————————————————————————————————–
Ilona Plaum: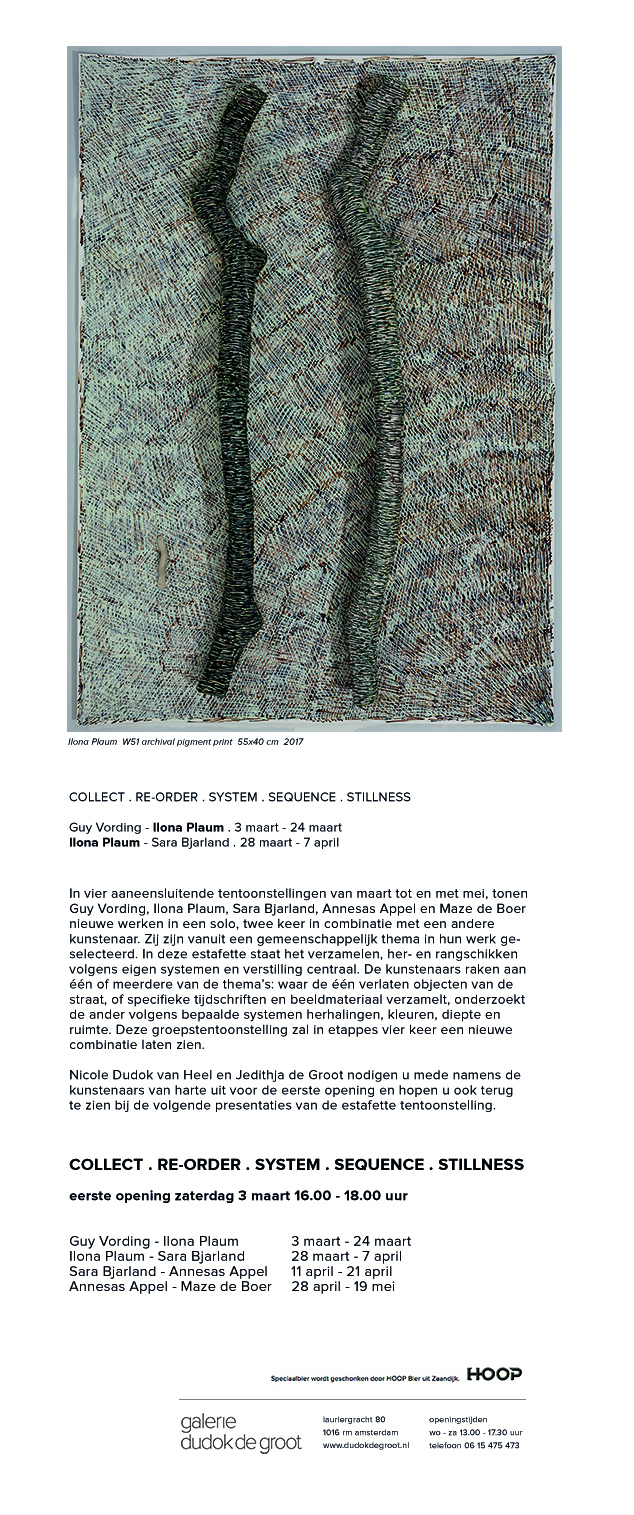 —————————————————————————————————————————–
Annelies Planteijdt: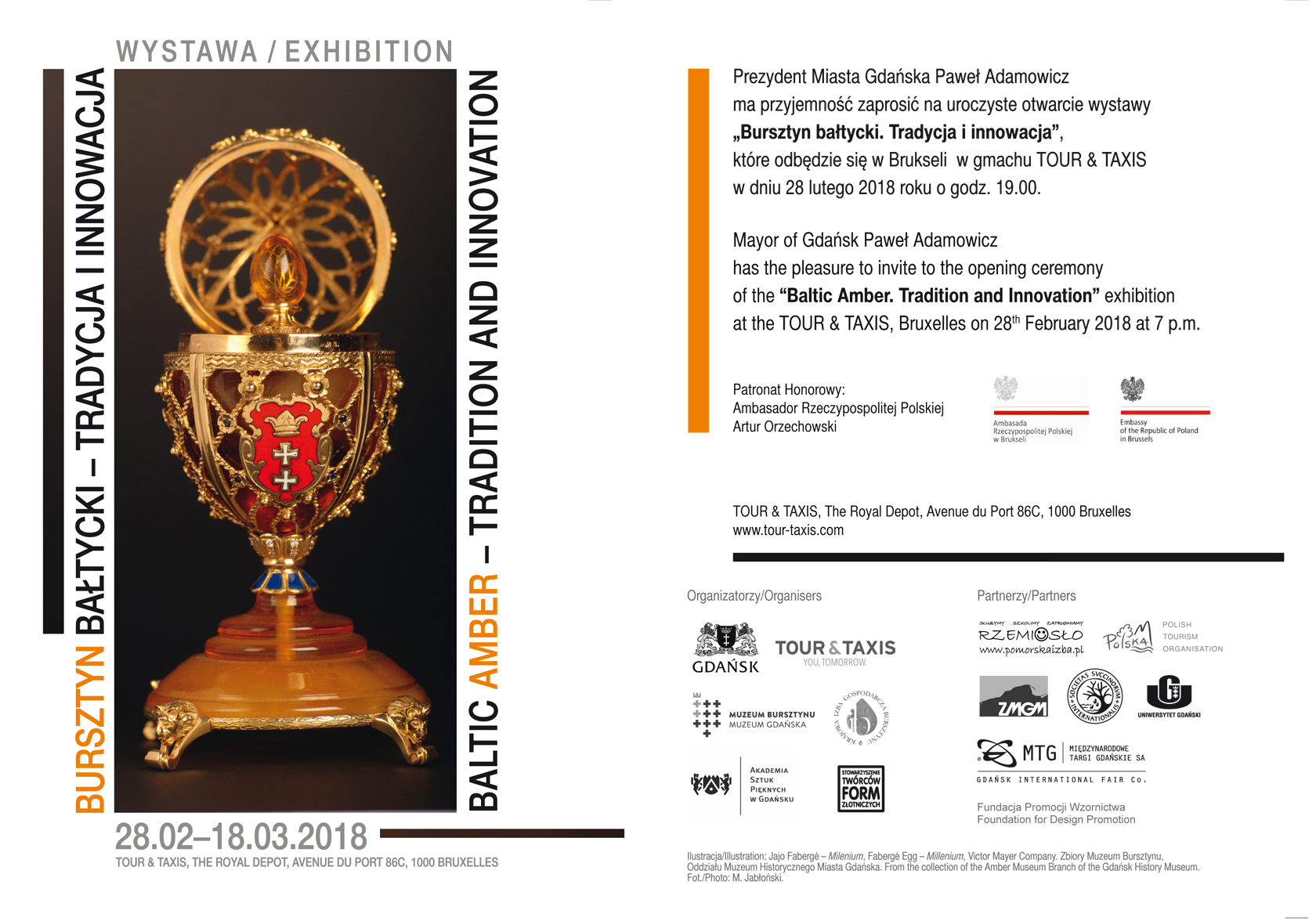 —————————————————————————————————————————–