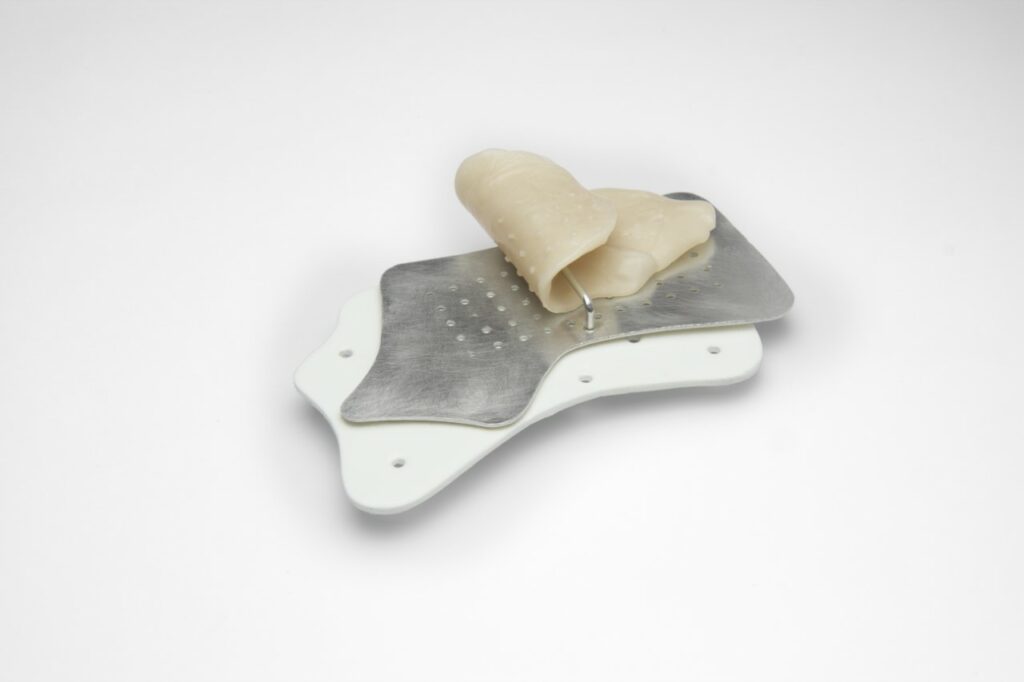 These days the boundaries between the human body and technology shift and blur; we merge more and more with the technology we create. One and the other are becoming increasingly entangeled in this structure of systems where it's unclear where one is ending and the other begins.
In The Body and the Extended Beyond, students will research relational inter-actions and the interdependency between our fragile human bodies and technological surroundings. We will look for juxtapositions and parallels between the organic and the artificial, focus on spaces in-between the two and examine the core of objects and the context in which they are situated.
This 2 day-course will start with a short seminar regarding the Oppressed and Restored Body. Subsequently we will start up a material and form research referring to the theme of the workshop.
The first day will have its focus on this fragile human body, the second day we will bring in the technological part.
Katja Prins (Haarlem, the Netherlands, 1970) lives and works as a jewelry designer in Amsterdam. She graduated at the Polytechnic Schoonhoven in 1993 and at the jewelry department of the Gerrit Rietveld Academie in Amsterdam in 1997. As a jeweler she is working with silver, plastic, glass, porcelain and polyurethane rubber, creating unique pieces. She was a guest lecturer at Rietveld Academy Amsterdam, Academie Beeldende Kunsten Maastricht, AKI Enschede, Konstfack Stockholm, Hiko Mizuno College, Tokyo, Rhode Island School of Design, Providence, Savannah College of Art and Design, Tainan National University of the Arts, Massachusetts College of Art, Boston and University of Arts & Design Samara, Russia.