Sat – Sun Nov 27-28 2021
4bid Gallery, Overtoom 301, 1054 HW Amsterdam, Netherlands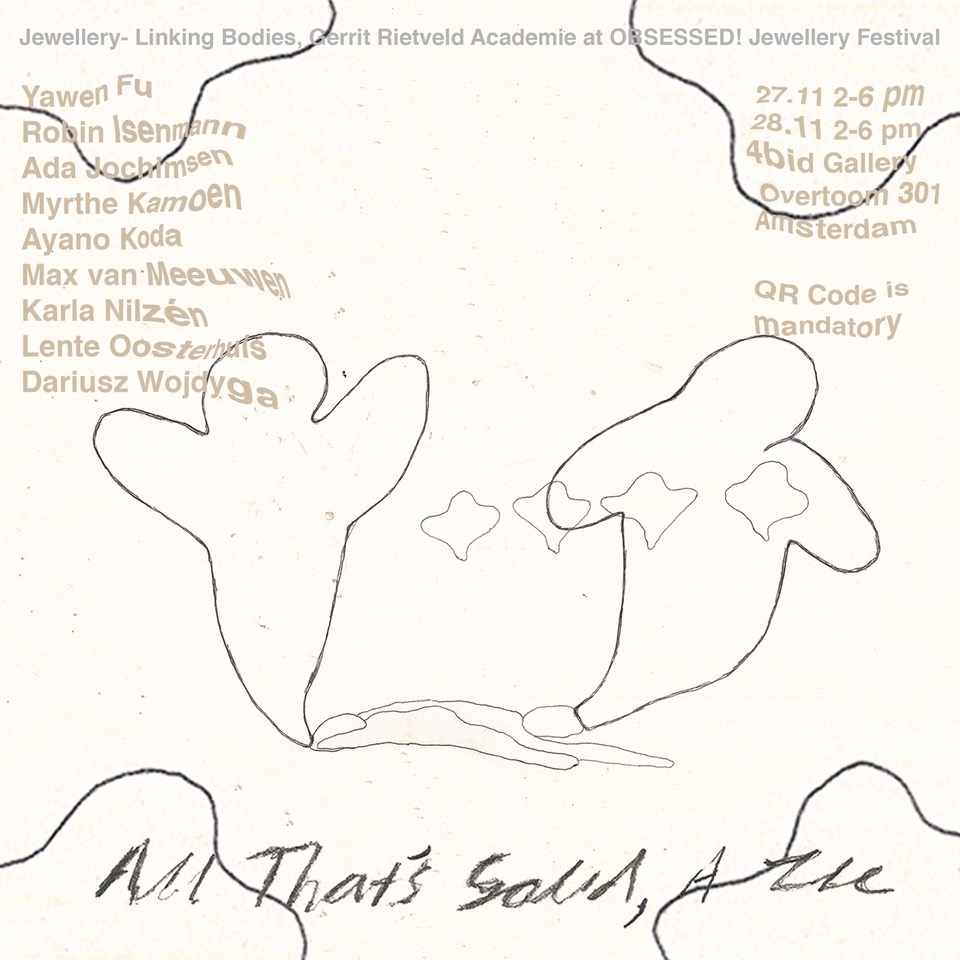 All photos are generously made by Konstantin Guz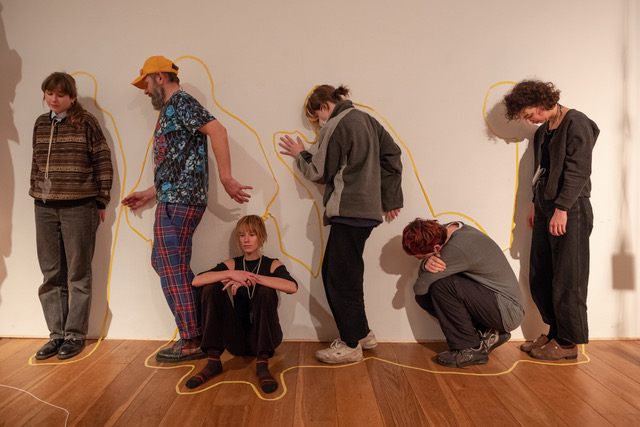 On the occasion of OBSESSED! Jewellery Festival, students of the Jewellery – Linking Bodies department of the Gerrit Rietveld Academie open up a dialogical space in which Jewellery is seen as an attitude as much as a discipline. 'Jewellery attitude' extends on the role of Jewellery as the fundamental link that places bodies in relation to one another.
Starting from the Jewellery department's 'Linking- Bodies' extension, the students investigate: how to think about – Linking Bodies?
The students will explore a varied field of questions, all stem from the wish to expand and abstract jewellery techniques and methods towards bodies, objects and non-objects in space.
The questions that will lead this exploration will wonder of the possibilities open up by Jewellery as a form of collectivity.
How can individual bodies engage and unify towards the creation of a collective jewellery piece? What does the act of linking bodies represent? Where does the necessity of linking and re-linking our bodies emerge? How could our bodies re-link? How could such collective jewellery practice open up the experience of the deep connection that links us to each other at all times? Does the practice of Linking Bodies is necessarily an act of exclusion of other-than-human bodies?
Could human and non-human bodies be linked, and how could such entanglement take place? Could objects become enabling connectors and foster relations among different bodies? Could 'non-objects', such as speech and sound function as connectors? And how would such a connection function? Could objects and non- object be linked to each other, and if yes, how?
'ALL THAT'S SOLID, A LIE!', seeks such questions over the course of two days in the 4bid Gallery in Amsterdam.