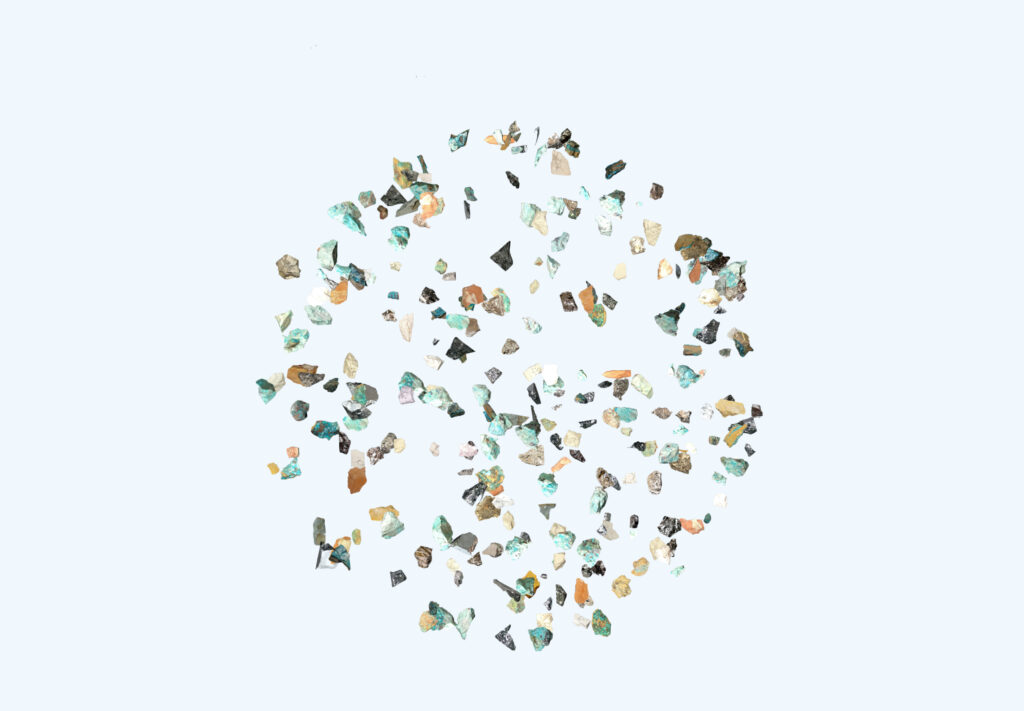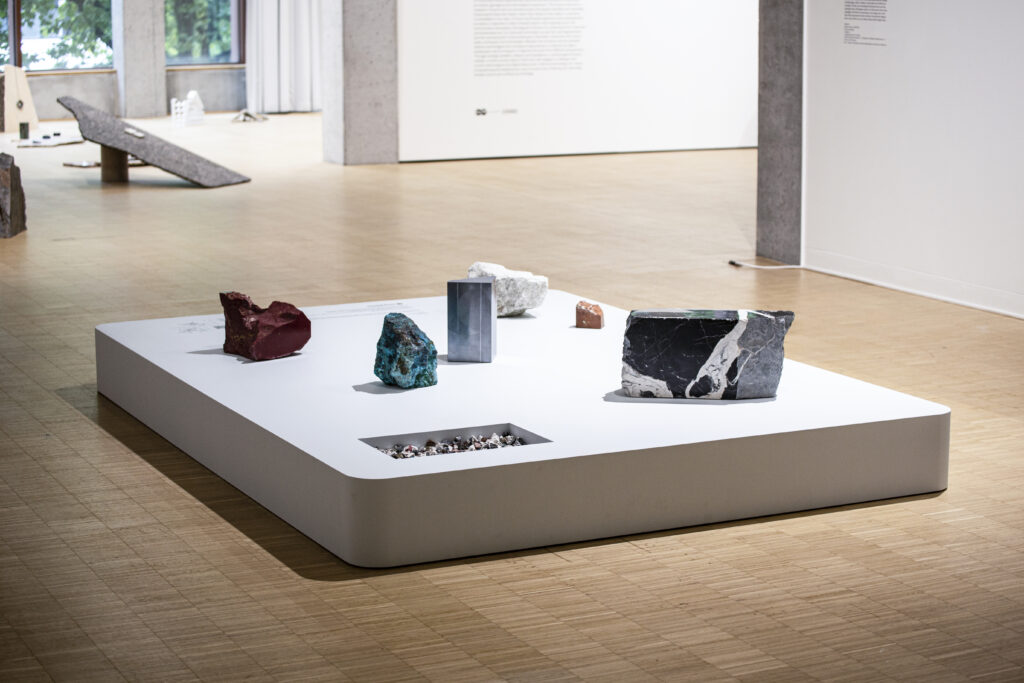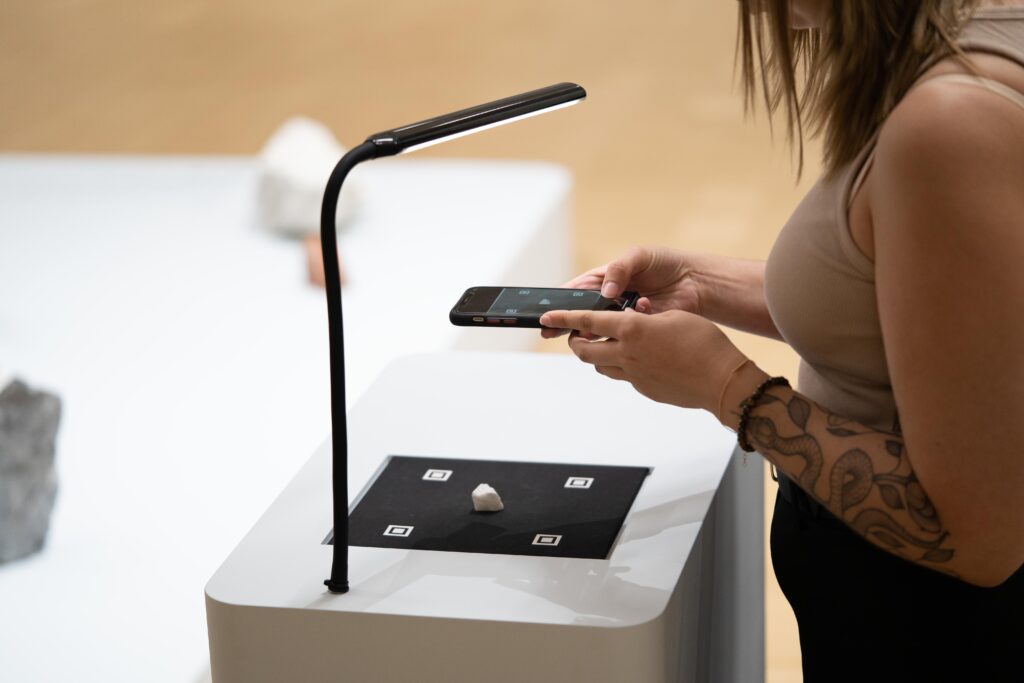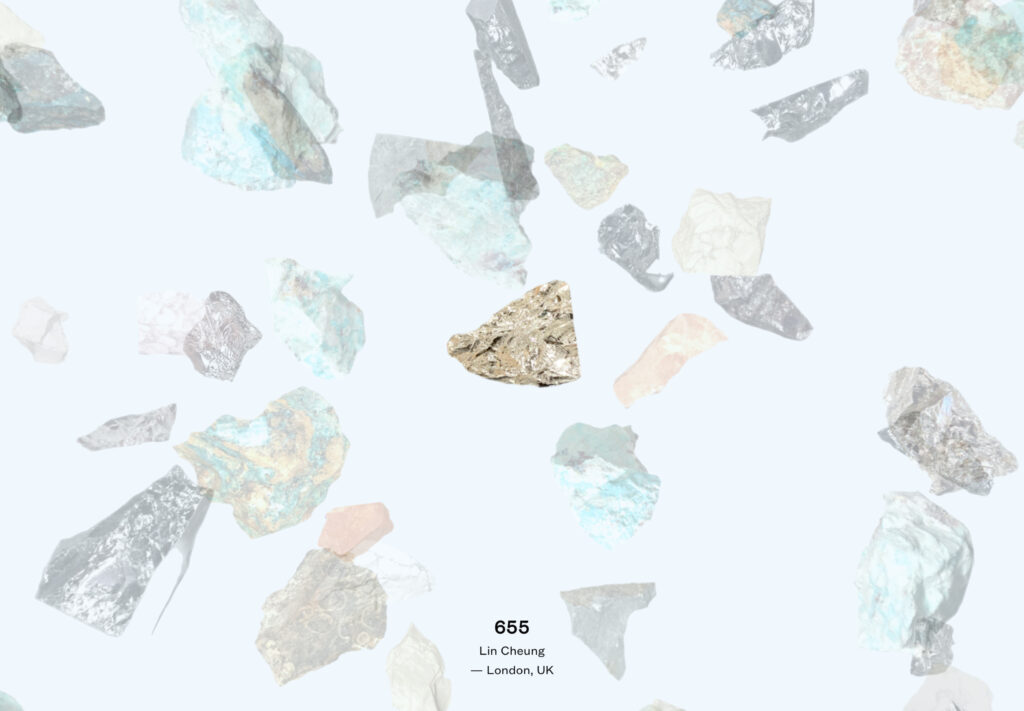 'A.I can seem like a spectral force – as disembodied computation – but these systems are anything but abstract. They are physical infrastructures that are reshaping the Earth, while simultaneously shifting how the world is seen and understood' Crawford, 2021
Artificial intelligence, metaverse worlds and digital structures frame the way humans think while drastically reshaping the way landscapes are handled. The main focus for this research involves exploring the way technology lives through extractivism, dependent on mineral and geological sources.
For the Sandberg Institute and Gerrit Rietveld Academy Fellowship I will use methodologies of care, empathy and detail as a means to explore more-than-human infinitudes in technology. Together with the Jewellery – Linking Bodies department my aim is to explore what technology theorist Maria Puig de la Bellacasa says, that in the age of technological acceleration, caring becomes a living technology that can generate relationships of empathy with the living world (2017:95). With this in mind, the approach taken by a craft discipline, which aims to understand how things work from the inside and how things relate to each other, can become a caring attitude, exploring how technologies are rooted in physical landscapes. Finding ways to reflect on the environmental consequences of modern digital life and potential parallels between digital and colonial enforcements that so effectively objectify the non-human world.
A further aim is to tackle autoethnographic methods to inspect the planetary scale of computational extraction whilst developing works in the studio that map the connection between colonialism, technologies and the climate crisis. With the development of this research project, my intention is to gain a sense of what Australian writer and composer Kate Crawford suggests: that we should think of media not as extensions of the human senses (as Marshall McLuhan argues) but rather as extensions of the earth (2021:40). Digital technologies straddle the human and the natural and although digital networks may seem immaterial, they are in fact physical extracts of the earth. In returning to materials that are increasingly mined to sustain modern societies, such as calcium carbonate, silicon, aluminium and gold, my aspiration is to highlight and call attention to our ever-larger consumption of the mineral world.
Patricia Domingues gained a Master of Arts from the University of Trier, Department of Gemstone and Jewellery Design in Idar-Oberstein, Germany (2013) and a PhD in Visual Arts from the University of Hasselt & PXL-MAD School of Arts (Hasselt) (2022). Since 2009 she has participated in group and solo exhibitions across Europe. Her work has received numerous prizes: New Traditional Jewellery in Amsterdam (2012), Talente Award in Munich (2014), Mari Funaki Award for Emerging Artist in Australia (2014) and the Young Talent Prize of the European World Crafts Council in Belgium (2015).