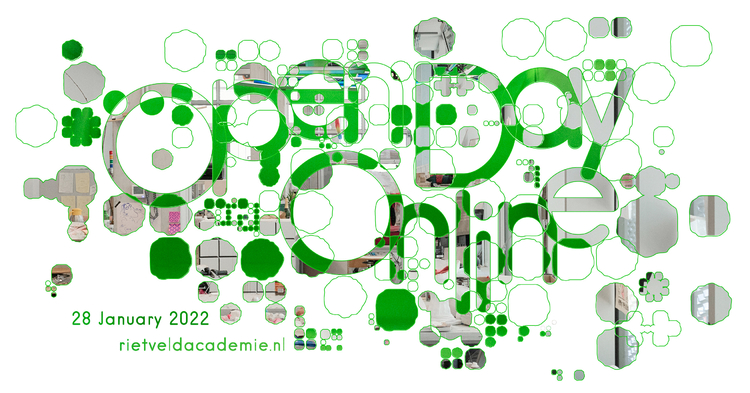 You are cordially invited to virtually explore the Gerrit Rietveld Academy during our online Open Day 2022 on 28 January from 11:00- 18:00. Learn about our programs and facilities, get advice about the application process and speak to students and teachers.
Without leaving home, you can get to know the Rietveld Academy's full-time and part-time bachelor's program, as well as the preparatory trajectories, extracurricular activities and the facilities. For example, you can chat with our students and teachers online about the various study programs and student life, or ask your questions during the live Q&A's. Join the live reporters for a virtual tour around the academy's premises.
For registration please see –> here
We look forward to (virtually) meet you on the 28th of January with our online Jewellery- Linking Bodies program!