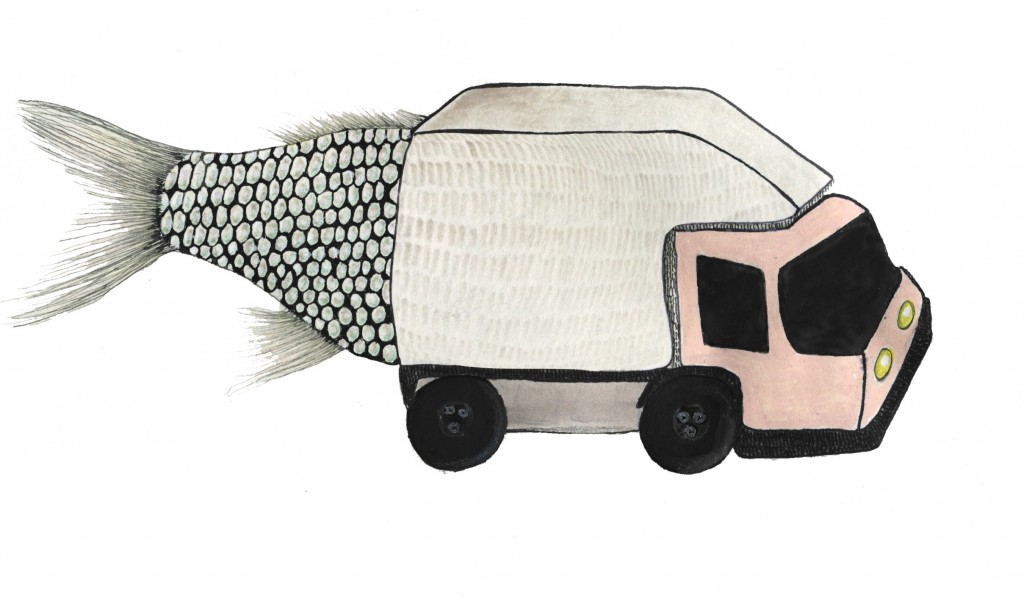 Rietveld Jewellery Department presents:
**Big Fish** seeks for encounters in Munich. With our van we will drive around and strike various places. Anytime possible the trunk opens for a jewellery intervention, when shortly after we will hit the road again.
Niki Ulfstedt, Gongon Chang, Inge van Genuchten,
Koen Jacobs, Martina Turini, Mika Yamakoshi, Lindsey Fontijn, Lisa Plaut, Madelief Geus, Sara Leme, Yunting Zhang
Big Fish is a group exhibition of 11 students of the Jewellery Department of the Gerrit Rietveld Academie, Amsterdam.
Individual projects of the students will be shown – a combination of jewellery, objects, performance and interactive work.
Big Fish pops up on several locations – three announced by now, others to be discovered by walking through the jewellery scene of Munich.
25.02 19-20 h Galerie Biró
26.02 17-19 h Pinakothek der Moderne
27.02 10-12 h Haus der Kunst
Follow Big Fish at Facebook: Big Fish jewellery department
and here:         www.jewellerydepartment.nl