An exhibition as part of Obsessed Jewellery Festival with the participation of five Alumni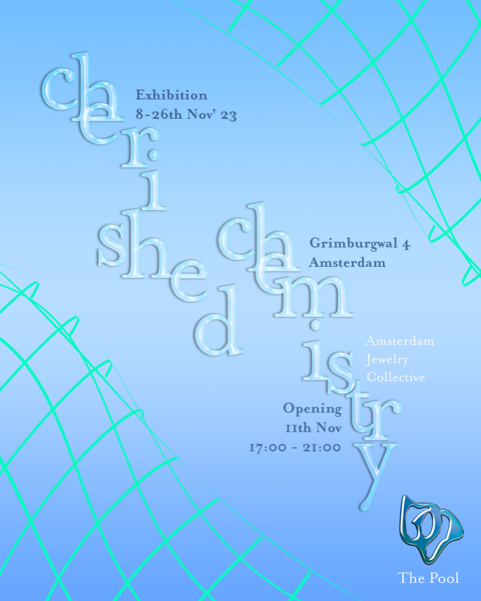 The Pool Jewelry is excited to present a group exhibition in which every piece has been made collaboratively between members. Our Cherished Chemistries, true jewelry Frankensteins, will be made by not one but by up to fifteen pairs of hands. A laboratory of techniques, mediums and imaginaries.
Wilderness, infinite colour-palettes; Violent yet delicate
The celebration of life
To embrace diversity, Surrealism and witty jokes
The Deception of texture, fluidity and unpredictability
To root and to uproot, colouring the transparent and forging the unreal
Skeletons of past architecture to highlight the invisible
Classic not classic; to awaken a new evolution
The Pool is a Jewelry Collective based in Amsterdam. A team of fifteen artists, ranging from emerging to both mid-career and established makers. We run a shop in the historic heart of Amsterdam that features our members' works, it is an original space to view and buy pieces created by contemporary talents. The Pool has grown and evolved since its creation in 2020, going through cycles of transformations.
The artists:
Paul Derrez, Alex Gasparis, Gabriella Goldsmith, Floor Mommersteeg, ShinkaQ, Triin Kukk, Chloe Valorso, Stefanie Verhoef, Sophia Zobel and our alumni: Caroline Bach, Ela Bauer, Marguerite Bones, Martina Turini, Morgane De Klerk,