21-29 October, Eindhoven (NL)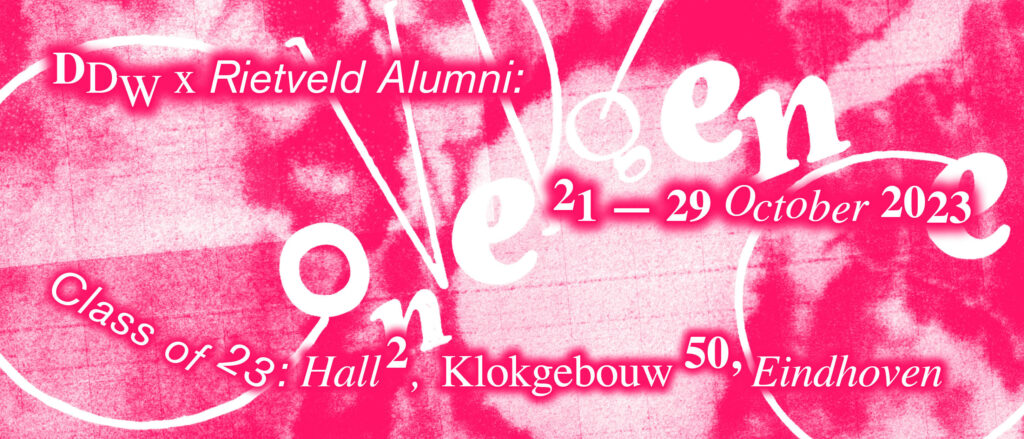 The Rietveld Academie has been invited to participate in this year's Dutch Design Week (DDW) in Eindhoven. From 21 to 29 October, we will present the work of seven graduates from seven different departments in the Klokgebouw.
Each work represents one of the academy's distinct specialisations: Architectural Design, Ceramics, designLAB, Fashion, Jewellery – Linking Bodies, The Large Glass, or TXT. This exhibition invites you to explore the connections that underlie these diverse artistic practices.
Participating artists are:
Danute Līva (Architectural Design)
Lesja van Hoof (Ceramics)
Shai Datauker (designLAB)
Ruben Janssen (Fashion)
Ada Jochimsen (Jewellery – Linking Bodies)
Daichi Fuwa (The Large Glass)
Sojin Lee (TXT)
The Gerrit Rietveld Academie is a small-scale, internationally oriented art academy in Amsterdam. The academy has 23 workshops that enable students to experiment with different techniques and materials. The works on display here are the tangible results of this.
For example, one entered the silhouette of his grandmother's wedding dress into a computer model, another looked at the relationship between textile craftsmanship and capitalism, and the paradox of the 3D printer was explored to highlight the tension between limitless innovation and genuine modern-world requirements.
—
Campaign by Sigga Hannesdóttir (alum Graphic Design)