Gerrit Rietveld Academie's OPEN DAY 2021 takes place this Friday 29th of January 2021.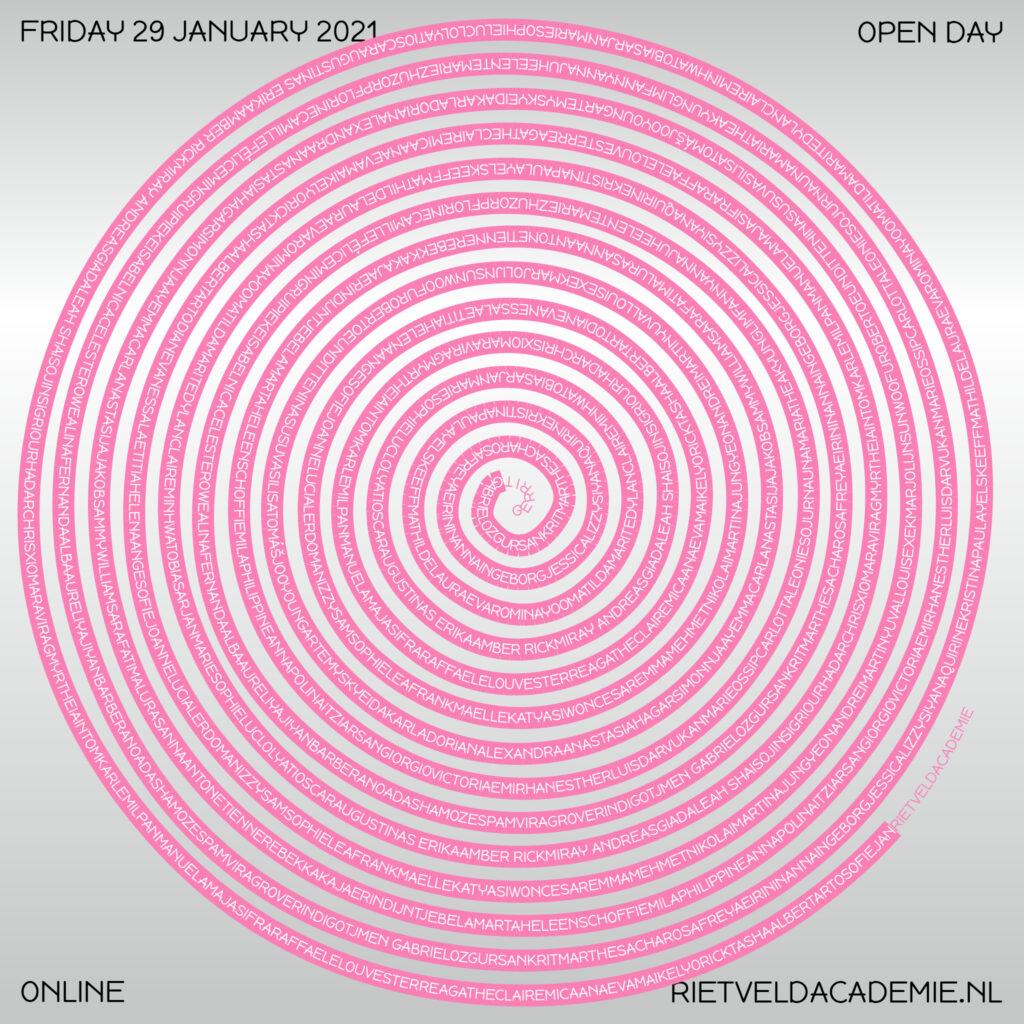 The Open Day of the Rietveld Academie 2021, a special year with a special online open day. On 29 January everyone will be able to join. Since distance is not relevant anymore, we welcome you from every possible spot where you have access to WiFi or 4G. Your own bed, your garden, lying on the floor, your favorite spot in the park, the back seat of the car, even the toilet if you like. The online Open Day will be filled with information, live streams, chats, portfolio tips, answers, video's and more. Check in and join us on 29 January from 11 till 17 o'clock! Click here for more information about the Open Day! For this Open Day you don't have to register. Click here for the LIVE STREAM, taking place throughout Friday 29.1.2021.
Register here to stay informed about dates and programs of Open Days in 2020-2021.